Date
2018-04-06

Time
19:00
Location
Beverley Golf Club
Forrest Street
BEVERLEY WA 6304
Cost
$70
This event is not open for registrations

View Facebook discussion
Beverley and Districts Combined PSA Dinner 2018

All PSA Old Boys' are invited to the 84th Annual Dinner of the Beverley & Districts Combined Public Schools Old Boys' Association, to be held at the Beverley Golf Club on Friday, 6 April 2018. Guests are encouraged to arrive at 7.00pm and to be seated by 7.30pm for the meal.

It is Guildford Grammar School's turn to host the event this year.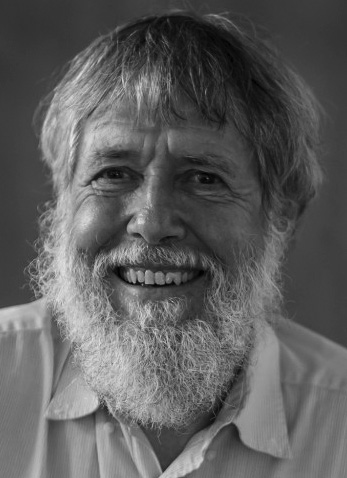 Guest Speaker: Professor David Blair (GGS 1961-1963) - Physicist and Author
David Blair is a world-leading physicist, author and Emeritus Professor of Physics at The University of Western Australia, and he founded the Australian International Gravitational Research Centre at Gingin, which now is the WA Node of the Australian Research Council Centre of Excellence for Gravitational Wave Discovery.
Professor Blair and his team most recently celebrated their involvement in the Nobel Prize-winning detection of gravitational waves, playing a vital role through provision of key technologies for high laser-powered gravitational wave detectors. For the discovery of gravitational waves, Professor Blair shared the 2016 Special Breakthrough Prize in Fundamental Physics with a large team of international collaborators. Other accolades for Professor Blair include the 2007 Premier's Western Australian Scientist of the Year award and the 2005 ANZAAS Medal in recognition of his outstanding contribution to world science. Professor Blair co-founded the Gravity Discovery Centre, a centre for science education, and for this he won the Eureka Prize in 2005, a national science award honouring excellence in research and innovation, leadership, science engagement and school science.
While Professor Blair's research has led to the development of Gravitational Wave Astronomy, he also invented the sapphire clock, now in use in time standards laboratories around the world.
Bus from Guildford Grammar School
A complimentary bus is available for anyone travelling from Perth, departing from Guildford Grammar School. Bookings are required for this service and passengers need to arrive by 5.05pm for a 5.10pm departure. The bus will return to Guildford Grammar School about 12.00am-12.30am. Seats can be booked when paying online, or by contacting
og@ggs.wa.edu.au
or (08) 9377 8522.
Map:
Click here for a map showing the departure point and parking
.
Enquiries
The Old Guildfordians Association -
og@ggs.wa.edu.au
- (08) 9377 8522
or David White, President BDCPSOBA -
leinster78@bigpond.com
- (08) 9646 0030
RSVP
Bookings close on 29 March 2018.